Military Families Learning Network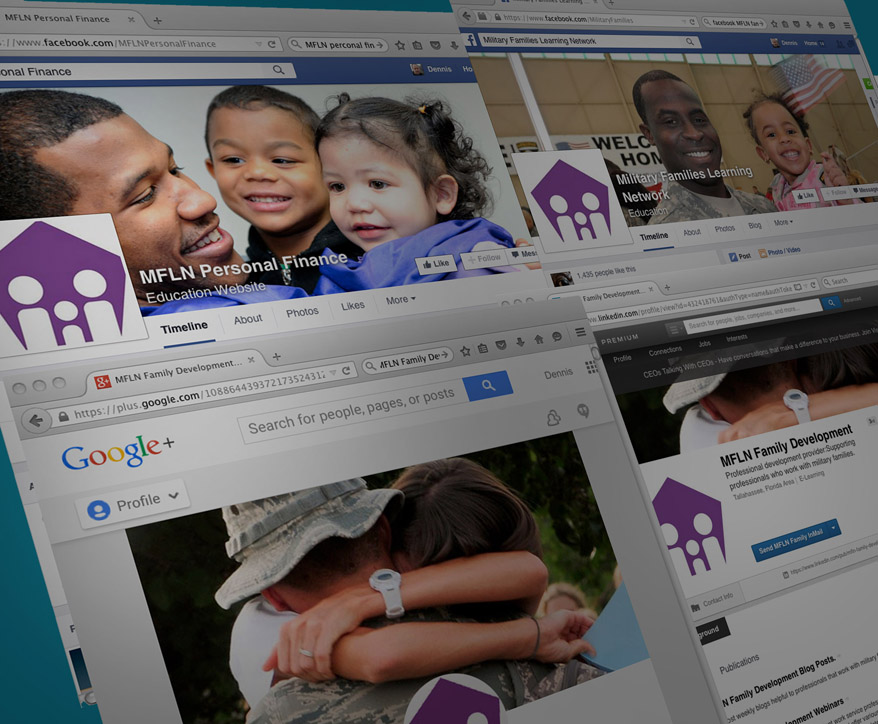 Military Families Learning Network's identity had to appeal to military members and their families in all branches of service, at all ranks. Purple was chosen as the main color, as it represents all branches of the military.
Sub brands were created for each of its seven concentration areas, ranging from personal finance to health and wellness. The brand identity includes a custom photo library with images of real families, rotated to keep pages appearing fresh.